What Is Rimming (Analingus)?
Discover more about this intimate sex act, and how to give a proper "rim job".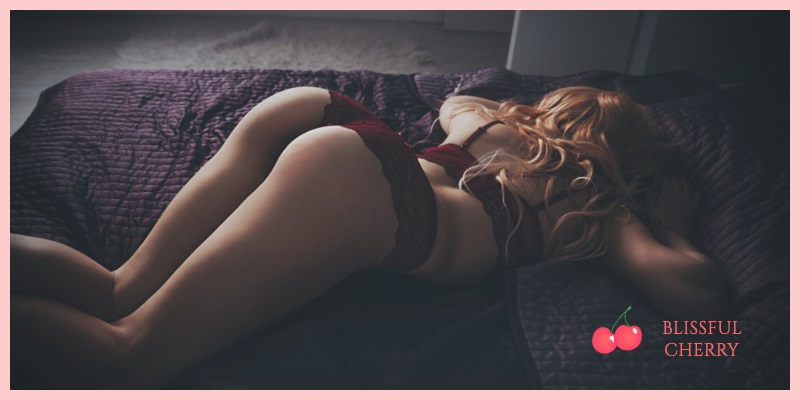 If you feel like your bedroom experiences are a bit lacking as of late, then you should consider looking at ways to spice things up.
And even if you aren't fully comfortable with something like full-blown anal sex, or even with incorporating sex toys into the bedroom, you can still change things up by incorporating "rimming" with your sexual partners.
When done properly, rimming is a non-invasive way to genuine increase pleasure dramatically.
Rimming is oral sex on the anus
That is the most succint way to describe it.
This oral stimulation of the anus can also be referred to as "analingus", which is a direct equivalent to the term "cunnilingus" which instead refers to oral stimulation of a woman's vulva.
More colloquially it can also be called a "rim job", similar to how giving oral sex to a man is known as a "blowjob".
A form of purely external stimulation
Unlike other more common forms of anal stimulation such as using butt plugs or anal beads, or full-blown anal sex, rimming is an activity that stimulates only the external portion of your backside.
If you or your partner are sheepish about "going all the way" as far as anal is concerned, sticking to rimming is a fantastic compromise to push your limits without going beyond what either of you are truly comfortable with.
In other words, a nice happy medium of sorts!
Sphincter Muscles - the key to anal play
As mentioned numerous times on our other anal guides, the pleasure of anal toys does not come from the anal cavity itself.
It comes from the sphincter muscles.
In general, sphincter muscles are circular muscles that constrict and control a natural body passage or orifice.
In our case, we are talking about anal sphincters that control the passage of materials through the anus.
And there are actually two main sphincter muscles associated with the anal cavity.
The outer sphincter muscles and the inner sphincter muscles.
These are the muscles that are designed to relax when something passes through them.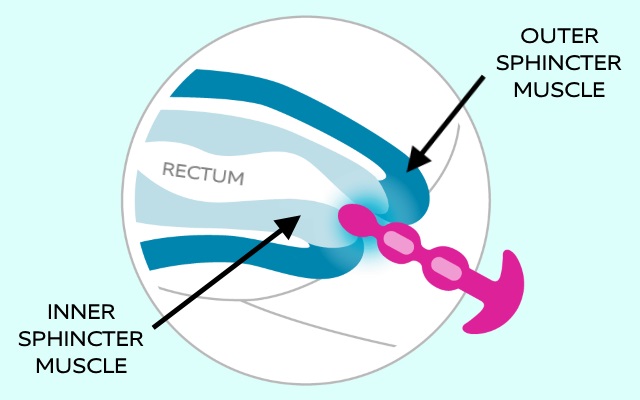 Use plenty of tongue
Although a rimjob can be thought of as very similar to a blowjob, the fact that you are not working with a phallic object means that you approaching to providing pleasure will be very different.
Rather than being able to suck on anything, you neeed to instead utilize your tongue to lick the exterior of the anus.
This in fact is very similar to how one would lick a woman's vulva area to give cunnilingus.
However in this case, since the anus is naturally unexposed, you (or your partner themselves) will need to have both butt cheeks pulled apart so you can actually access the anus.
In other words, get up close and personal with it!
Although the area to work with is very limited, trust me when I say that getting good stimulation of this area will make your partner feel amazing.
And use fingers to supplement your tongue
Having a tongue sloppily licking away at your anus feels so much better than anything a finger can do, especially in such a small space.
But that doesn't mean that your fingers don't have any use when it comes to analingus.
Stimulating your partner's anus with your fingers is in fact an excellent form of foreplay.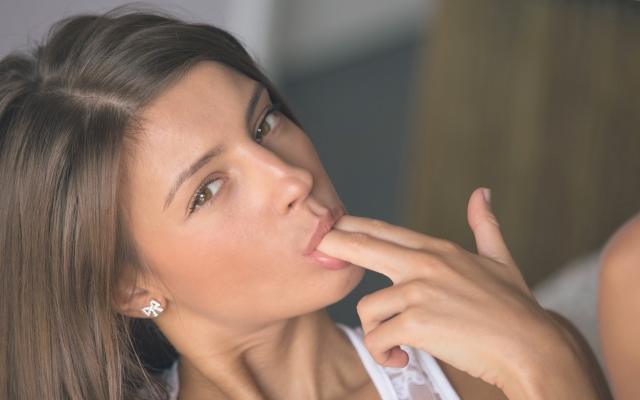 This can include just "rimming" the outside, as well as inserting any one of your fingers directly into their anus for a different sensation that can't necessarily be replicated with a tongue.
And if your mouth does ever need a break during the actual rimjob, use these finger techniques to subtly fill the void before you get right back to work.
What about the taste?
This is the most common reservation for obvious reasons, but there are obvious ways to mitigate this type of concern.
First and foremost, make sure that the person receiving the pleasure has not had a bowel movement at least a few hours before the intended rimjob.
That gap in time will help make sure that there is as little lingering fecal matter in the area as possible.
And if you are still concerned about the taste, then the receiver of the rimjob can also quickly rinse their backside with soap and water.
Now as a disclaimer, I cannot guarantee that there will be absolutley no taste of feces whatsoever.
But what I can say is that if you take the proper precautions, it will be very minimal, and more importantly something worth just "getting over" in the name of making your partner feel amazing.
It's the same logic behind people putting up with the taste of a woman's vaginal fluids.
Or with people who willingly tolerate the taste of a man's cum after giving a successful blowjob.
If it makes your partner happy, the taste should be a non-issue.
And this goes for analingus and any lingering taste of feces just the same!
Your partner will only be even more turned on by your willingness to really get down and dirty for their pleasure.
Is analingus safe?
In short, yes it absolutely is!
While feces is not inherently sterile in general, your exposure to feces is basically negligible when engaging in a rimjob.
The only thing to really keep in mind is that you should never engage in other forms of oral sex (especially cunnilingus) if you've just completed analingus.
The last thing you want is for bacteria to be spread to the genetalia, which can definitely be problematic.
Kissing your partner after giving a rimjob should be ok, but if you want to put your mouth near any other orifice of theirs, you should definitely wash your mouth at as best as you can first.
But otherwise, the act of analingus on it's own is 100% safe!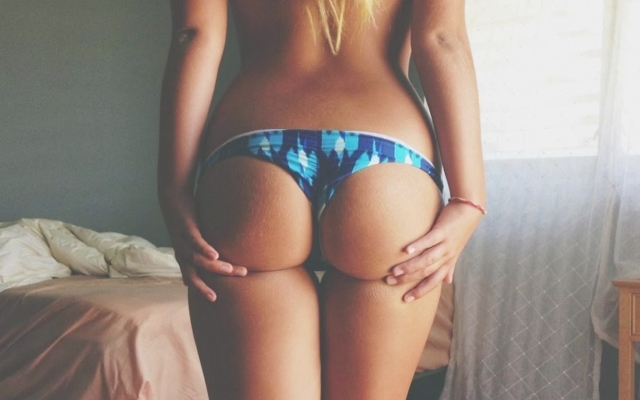 Don't be afraid to try analingus today!
A well-executed rimjob is definitely all it's cracked up to be, but it is definitely natural to have some reservations for first timers, both on the giving end and even on the receiving end.
But all it takes is for one foray into the unknown and you will realize just what you and your partner have been missing in your sex lives.
Think of this as a new sexual adventure and one that has the potential to truly take your sexual relationship to the next level.
If either of you don't like it, then it can just be taken off the table in the future.
But I'm willing to bet that it will become a staple in bed as soon as you both take that leap of faith.
So just use your two hands to spread their butt cheeks nice and wide, take a look at their beautiful anus, and get to work!