4 Reasons Why Sex Toys are a Must-Have for Every Woman
Ladies, if you aren't using sex toys yet, then you're really missing out!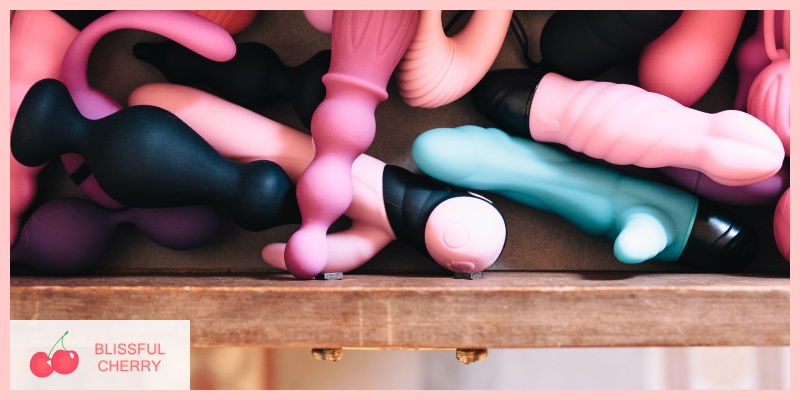 Despite the many joys in life, I don't think many people can argue against the fact that sex is one of the greatest.
It is amazing feeling that never gets old.
And always leaves you wanting more.
So having said that, you may be wondering why sex toys are even necessary when sex is assumed to be the gold standard.
In reality, they provide multiple new wrinkles that is lacking with regular sexual intercourse.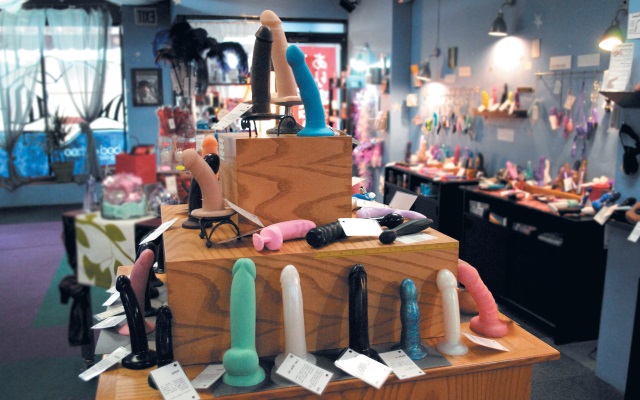 This is not to say that sex toys are a replacement to having regular sex.
But rather there is a distinct place in your life for sex toys.
Making them an absolute must-have for every woman.
We'll list out the top four reasons below.
Want to skip straight to our wide selection of luxury sex toy offerings? Buy Sex Toys
#1 – Sex Toys provide new and exciting sensations
To put it simply, one of the reasons a sex toy has value over a real penis (or similar) is because it is different.
Different shapes. Different sizes (and trust me, they can get pretty huge). Different materials.
And this all leads to one thing: Different pleasure sensations.
The biggest example of this is vibrators.
And the reason this is the best example is because they do something that no typical physical object can replicate: they vibrate.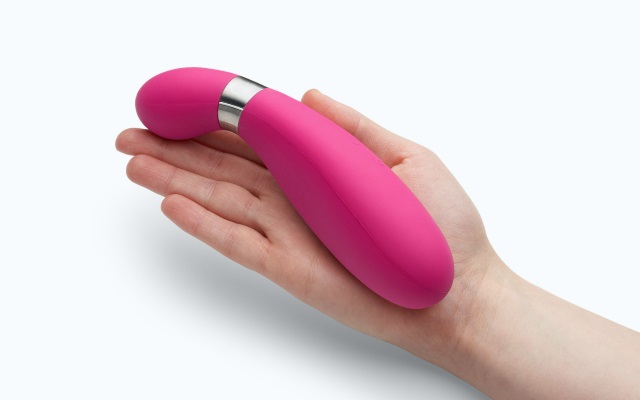 There is no better feeling in the world than vibrators on a woman.
Especially when those vibrations are applied directly to your clitoris, the most sensitive part on most women.
And while there are a lot of ways to create the clitoral stimulation required to achieve orgasm during intercourse, using a vibrator is arguably the best way to do it.
But even other sex toys provide new and exciting sensations as well.
Albeit in slightly subtler ways.
For example, a dildo that is longer or thicker than you normally get from a real man provides a tighter fit within your vagina.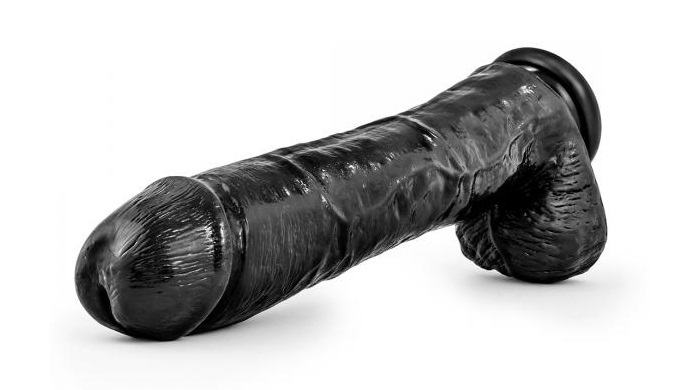 Or anal beads that go 12 inches up your ass is an entirely new sensation than sticking a man's penis back there.
(Or even your own finger).
These new and exciting sensations can help you out in two separate ways:
Enjoy your masturbation sessions even more
Despite how amazing your fingers may have seemed for you back in your early high school days, that is really just the tip of the iceberg.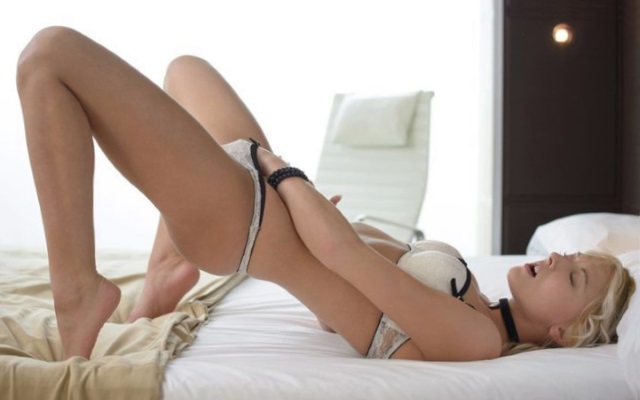 Using just your hands to masturbate will definitely leave you with something lacking.
But once you use sex toys, you will be masturbating to the fullest, leaving you in a perfect state of sexual bliss.
Sex toys are the real deal and once you use them to masturbate, you'll see why you can't ever go back to just using your hands.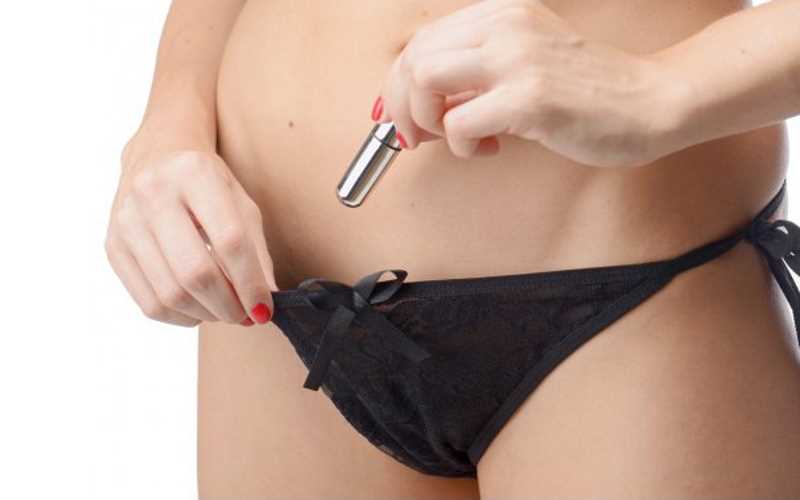 Enhance Sex Itself with added stimulations
Contrary to popular belief, sex toys aren't just for private use.
And while there is admittedly another person that will preoccupy your time, sex toys can coincide perfectly with you and your partner.
The reason sex toys can be worked into sex is due to the fact that there are so many combinations of givers and receivers, along with where to stimulate.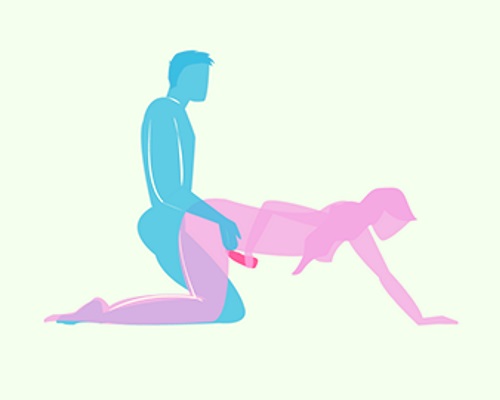 Sometimes the added sex toy will stimulate you while you are giving pleasure to your partner.
Or sometimes it will simply double down on the pleasure you are already receiving from your partner.
In any case, using sex toys during sex doesn't just make it better, it makes it kinkier!
#2 – Sex Toys Fill the Void of Real Sex
And as much as we love the real thing, there are some obvious drawbacks to sex.
And regardless of how great your partner is in bed, some of these drawbacks are unavoidable.
However, all of them can be remedied through the use of sex toys.
There are two main aspects that sex toys can help fill the void that may be an issue with real sex:
Availability
Let's be honest: sex is fairly hard to come by - especially if you are single.
Even for those in a committed relationship, busy work schedules and other activities can pull time away from actually being able to engage in sexual activities.
Or at the very least, it can make your partner too tired (or lazy) to get it on with you.
And for those without committed partners, sex is understandably even harder to come by.
So when the time comes to fulfill your sexual needs, and you don't have access to the real thing, what are you going to do?
Sure you can masturbate the old fashion way, but using your fingers alone won't come even close to feeling of real sex.
Meaning it won't feel as satisfying sexually as the real thing either.
This is where sex toys come in so handy.
If you are missing the feeling of having a long, thick cock inside of you, just let a dildo help you fill the void!
Or use a butt plug to simulate anal sex!
Or use a sucking clitoral vibrator to simulate getting eaten out!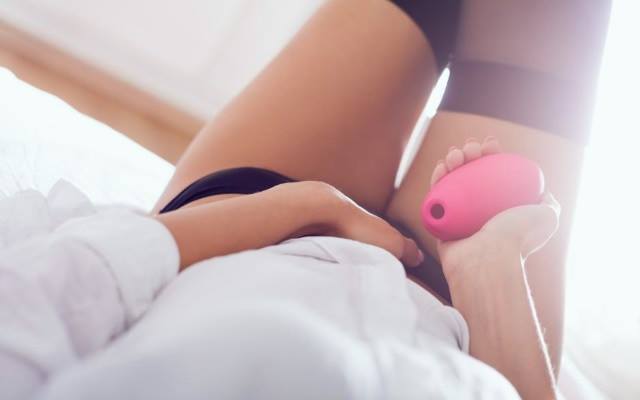 Remember that sex toys are an improvement over using your own hands.
So if sex isn't an option for you at any given moment, they are the next best thing!
Reliability
As in, the reliability of making you orgasm every time.
You see, as much as your sexual partners (especially guys) may not realize, they often leave you unsatisfied in bed, despite their best efforts.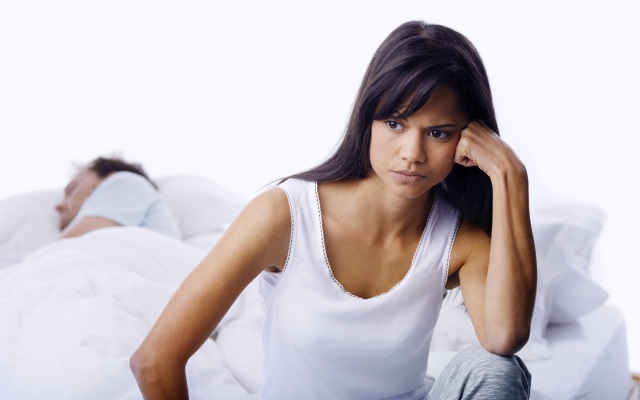 For the majority of women, it simply means that they were unable to make you come before they had to "tap out", so to speak.
But even for the (very few) women that are able to come during sex, you can still be left wanting more.
Luckily for you, sex toys won't ever go limp rendering themselves useless for your sexual needs.
Nor will they ever tire out similarly reducing their effectiveness as a means for your sexual satisfaction.
In fact, sex toys won't just guarantee an orgasm, but they'll guarantee to help you achieve them quickly and (relatively) easily.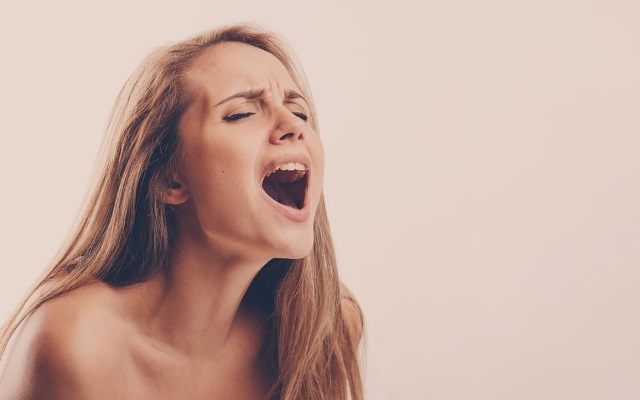 Plus, sex toys are all but an absolute necessity if you want to squirt.
Otherwise known as the ultimate female orgasm.
Yes, it's possible to squirt during regular intercourse, but it is highly unlikely.
And impossible to replicate with any consistency.
So whether you want to squirt for the first time, or just have a satisfying orgasm for once, your sex toys will keep going, and going.
Not stopping until you are fully satisfied sexually!
#3 – Sex Toys help you feel Sexy
This line of reasoning stems primarily from the kinky nature of sex toys in general.
Regardless of what sort of sex toys you use, there is always a certain element of kinkiness to using them.
Perhaps it has something to do with the taboo nature of sex in general in the past.
And while that sentiment has gone away for the most part, sex toys are still viewed as taboo in their own right.
Take the rabbit vibrator for example - it is an indelible signal of kinkiness for any women who owns or uses one.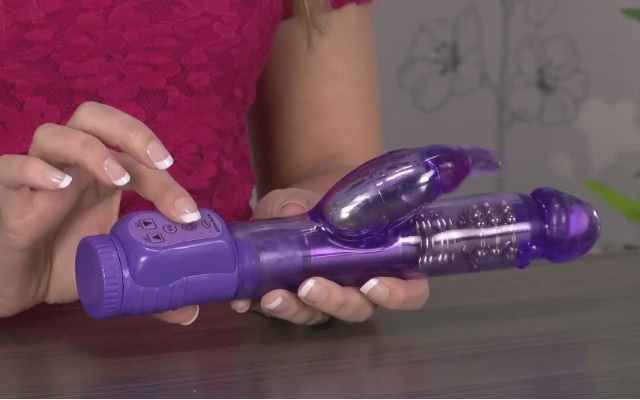 By just owning such a kinky item, it makes you feel sexier about yourself.
Let alone actually using it!
And this applies to just about all sex toys to some degree.
So even if you have the most basic sex toy imaginable, using it will help you to feel sexier.
And best of all, this benefit applies in more than one way:
Feeling sexy means improved sexual performance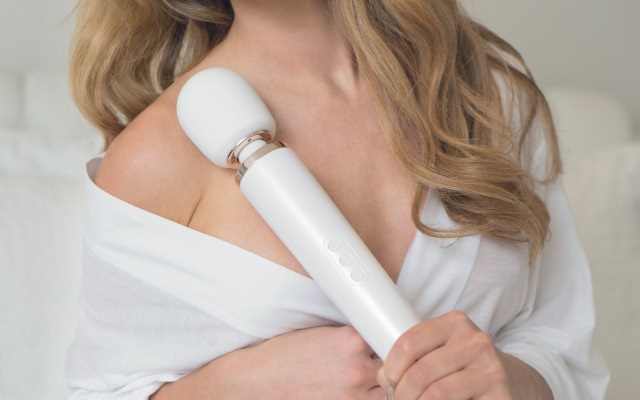 In the context of actual sex, using a sex toy can actually improve your overall sexual performance.
As you can imagine, if you feel sexy, you will emulate that sexiness in everything you do.
Your partner will definitely take notice of it!
More Confidence in Social Settings
In fact, simply owning a sex toy can have positive effects on your life outside of the bedroom as well.
Regardless of if anyone knows it, owning a sex toy can help give you confidence when you are out in social scenes.
In the back of your mind, you feel sexy knowing that you get off to sex toys.
And that confidence radiates in the way you interact with others around you.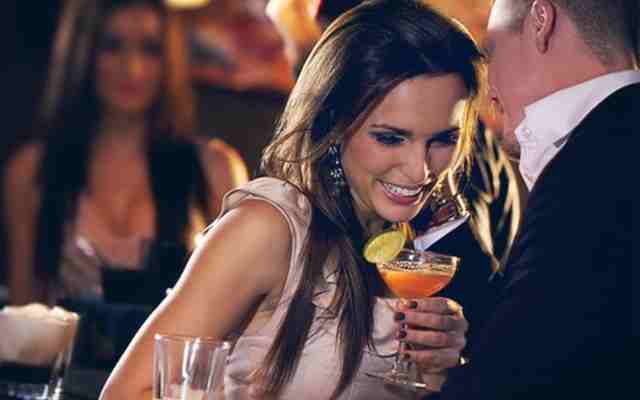 Or if you want a more concrete effect, you can even mention to a guy you are flirting with what sort of sex toys you own.
This way, you are immediately seen as more sexy and attractive in his mind.
They won't stop thinking about how you use your sex toys.
Imagining what you look like using it.
What you sound like.
They won't be able to get you out of their heads.
If you do this right, you can really give off a truly sexy vibe that is almost unbeatable when it comes to making guys want you.
(Just make sure that you've at least gotten to know him a little bit – otherwise that would just be awkward!)
Our overstocked PINK g-spot & rabbit vibes must sell! Massive discounts for a limited time only!
#4 – Sex Toys help you learn about your body
Despite what you think you may know about your body, you are probably only just scratching the surface if you've never used sex toys before.
For example, do you remember the first time you masturbated?
And you probably thought that was the most intense amazing thing ever?
However, once you've received a real human penis for the first time, only then did you realize what you were truly missing.
The same applies to sex toys.
Despite how much you may love sex, or even love using your own fingers to masturbate, you may be missing out on an entirely new set of sensations.
Ones that may get you off better than anything before.
Again, the most common example of this is the use of vibrators.
Almost all women that I've talked to have said they've never felt anything like a vibrator before.
And just about all of them question internally why they've never used it sooner.
Because they have been missing out all those years.
The same goes with other types of sex toys.
Until you actually try them out for yourself, you won't know what you have been missing.
And the longer you wait until trying them out, the less time you have actually being able to incorporate them into your sex lives.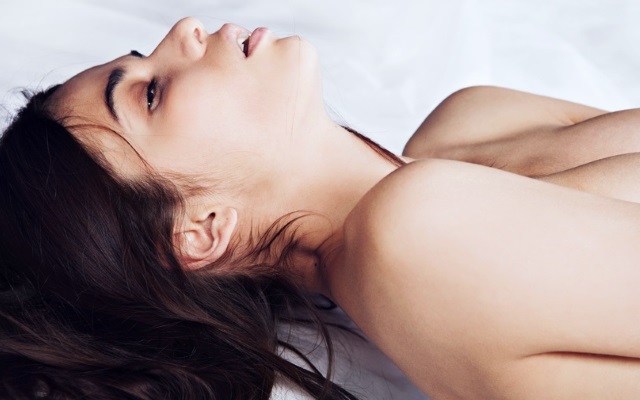 We firmly believe that sex and sexual pleasure is a journey.
New sexual turn-ons are always developing and new discoveries about what makes your body tick are probably the best part about sexual pleasure in general.
Without sex toys, we would be left wondering: is there anything more I can do to improve how I get off sexually?
And in fact, the taking on your first sex toy is probably the biggest step of all in unlocking your full sexual potential.
Once you try your first sex toy out for yourself, you'll realize just how little you know about sex and sexual pleasure in general.
Whether you liked that initial sex toy or not.
That is when you really get the ball going, experimenting and learning more about your body in the process
It is really an exciting prospect, and sex toys are the only way to fully discover everything about your body!
Now for those who really have no idea about the types of sex toys out there, here is a fairly comphrensive list of the various categories of sex toys that you (or your partner) can try out:
Dildos
Dildos are the more or less meant to simulate a real man's penis.
In reality, nothing gets a woman going like seeing a man's endowment.
The size. The shape. The texture.
All of it.
So dildos help to recreate that arousal level, especially when you are so desparately missing the real thing.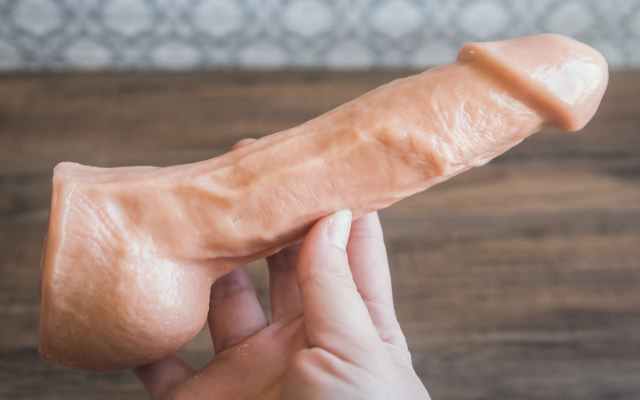 Dildos are used by simply inserting them in and out of your vagina (or anus) in the same way that you would do with your fingers.
Albeit most dildos are much larger than your fingers, hence the need for this simplistic yet heavenly sex toy.
Getting penetration from something other than your own fingers is also a big reason why dildos are so great.
Rather than feeling like you are penetrating yourself, it will feel as if someone else is entering you!
The very emulation of sex itself!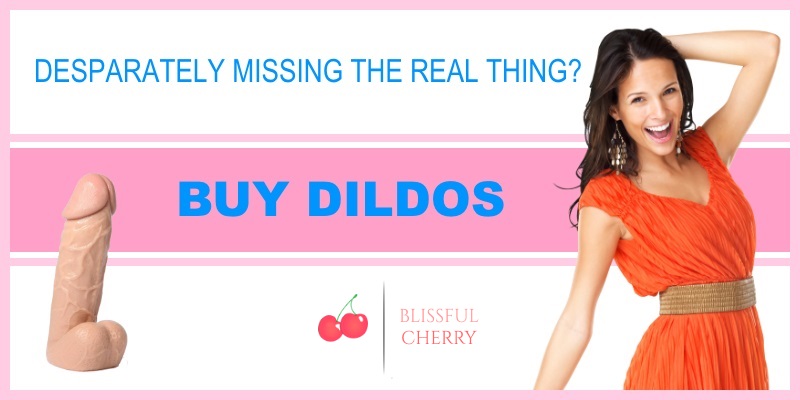 Vibrators
This is the heart of the sex toy world, as most women who have used sex toys before will attest to.
The biggest reason simply being that there are so many different types of vibrators out there.
Each with their own distinguishing features that makes them so unique to one another.
Your classic vibrator is a great start, with a straight streamlined shaft.
But there are more complex vibrators like the Rabbit Vibrator which stimulates your clitoris and your vagina at the same time.
Or the G-Spot vibrator that has a curved head to help hit that often hard-to-reach g-spot.
With so many different options to choose from, it'll be hard to say that vibrators aren't for you.
Take the time to learn and try all of them and you'll find at least one vibrator that you can't live without.
In fact, you'll probably love all of them!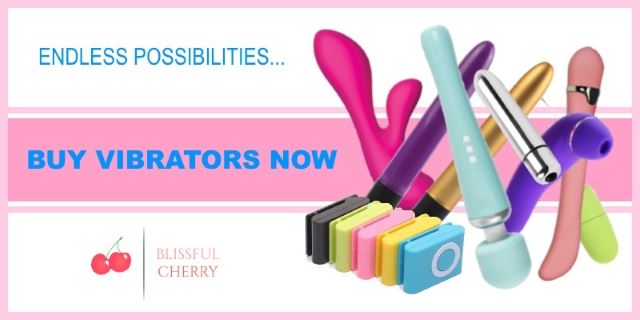 Butt Plugs
Butt plugs are a simple yet highly effective tool for those who love anal play.
The muscles and nerves in your butt that result in pleasurable anal stimulation are constantly under tension due to the butt plug, which creates pleasure.
A great way that most women describe it, is that you feel "full" inside.
Not just your butt, but your entire body feels like it is full to the brim.
Very similar to the feeling when having genuine anal sex.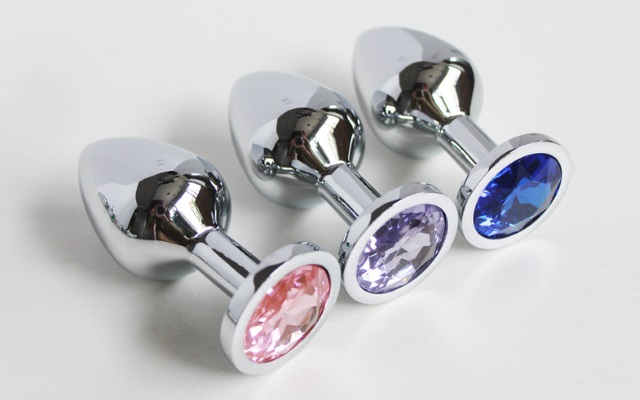 In fact, butt plugs are the perfect solution for simulating double penetration.
Or they can be used if your partner isn't down to have anal sex with you for whatever reason.
Either way, butt plugs really amp up the pleasure for an oft-forgotten pleasure point.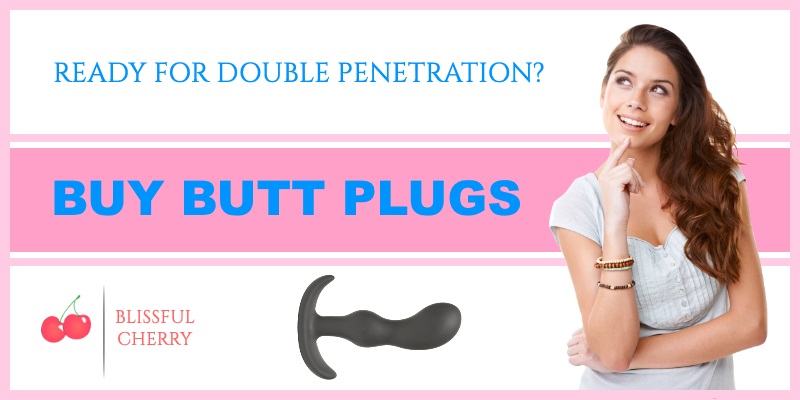 Anal Beads
These are so erotic just based on the way that they look.
Anal beads are a connected set of beads that each creates long-lasting tension in the anal cavity.
And when strategically removed one-by-one, they create a mind-blowing penetrative pleasure.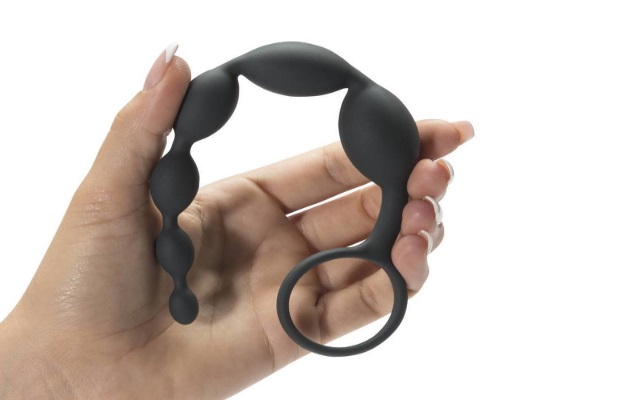 Here's why we just love anal beads in general:
A long length of beads that somehow manage to make its way into your butthole, one bead at a time?
That imagery is so hot just thinking about.
And it feels even better.
Especially when you pull them out one-by-one for brief moments of sexual release.
Each bead exiting your body stretches your behind and numbs your whole lower body for a few brief seconds.
Until the bead fully exits you.
And then the next one is soon to follow.
It's the perfect way to enhance your orgasm.
There's a reason we call anal beads the gateway to spine-chilling pleasure.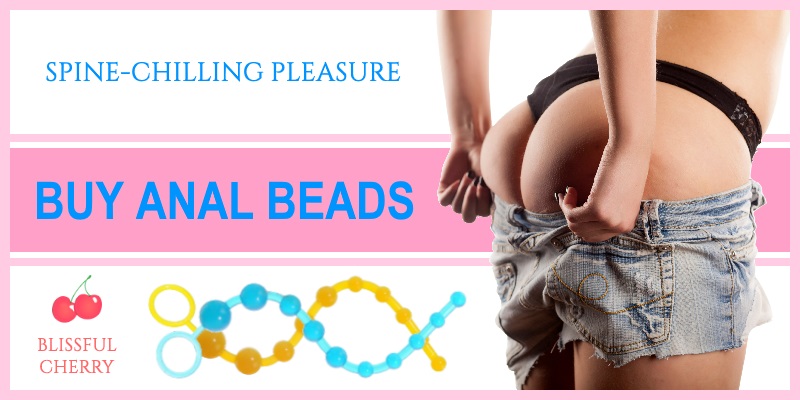 Male Sex Toys
Despite the plethora of sex toys that are primarily intended for women, there are a few toys that are unique only to men.
The most common two are the cock ring, and the sex simulators (also known as the Fleshlight).
The cock ring works by simply squeezing the penis at the base, which not only feels good, but can actually help men stay erect longer.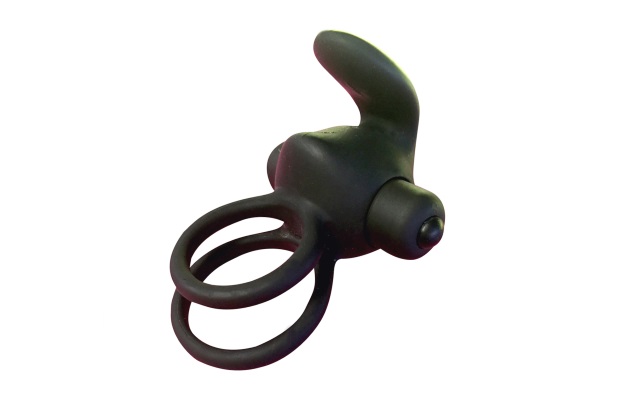 And the sex simulators work by essentially simulating vaginal penetration.
Or for some men, they liken it to simulating a good old-fashioned blowjob.
Although for you ladies, you can learn how to give the perfect blowjob and keep him from turning to such sex toys in the first place.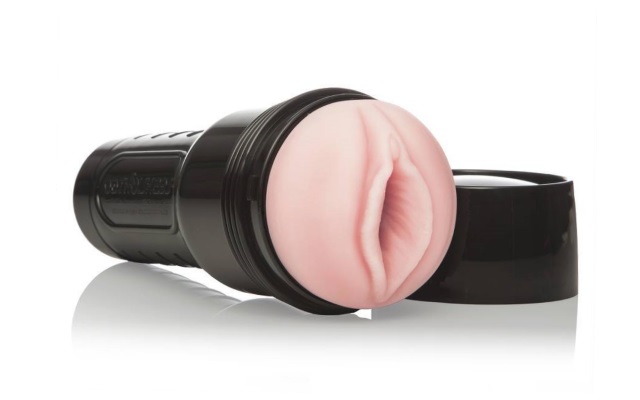 BDSM Sex Toys
When you think of BDSM, most people instinctively think of whipping, spanking and even choking in some cases!
These are all forms of pressure to the body, which is exactly how many BDSM sex toys are utilized.
(Although not always!)
If this sort of thing interests you personally, then this ultimate BDSM guide by acclaimed author and relationship coach Jordan Gray can teach you just about everything you'd want to know on the subject.
In any case, another major element of BDSM sex toys in general is the psychological aspect that comes with using them.
Not only are you being dominant or submissive, or whatever the case may be, but you are doing so with the help of particularly kinky sex toys, which only makes things kinkier.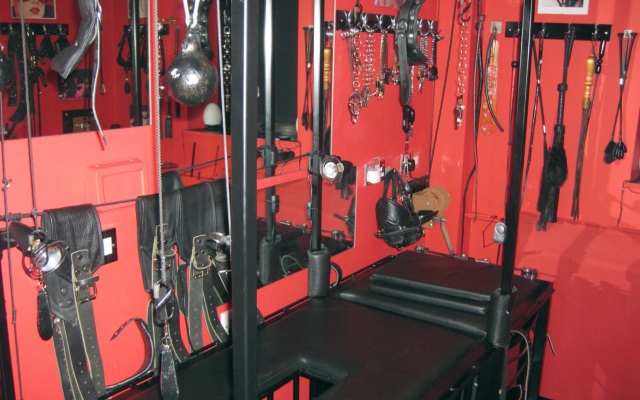 Getting into the mindset of being dominating or submissive to your partner is a huge turn on for some people.
And is just as much of the appeal as the how these sex toys are used on you physically!
Those cover just about all sex toys, so use that as the basis for your self-discovery into your own sexual pleasure!
Conclusion
No matter how you look at it, sex toys are amazing tools for improving your sex life.
And best of all, there is a vast world of sex toys that women can (and should) take advantage of!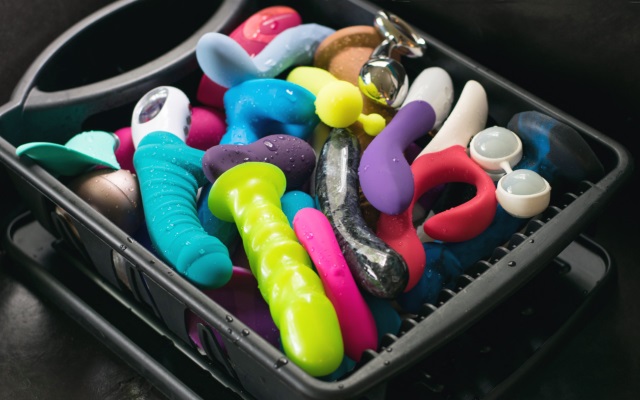 From a pleasure standpoint, they allow us new and exciting sensations.
Ones that we can use to improve how we masturbate as well as how we have sex.
From a logistical standpoint, they allow us to fill the void of real sex that is relevant to just about everyone.
Sex toys also improve us psychologically, helping us to feel sexier.
Not only while using them, but also simply when talking to guys in social settings.
And perhaps most importantly, sex toys are the gateway to self-discovery and learning about our bodies.
Without sex toys, we are simply not living our sexual lives to their fullest potential.
There is no doubt about that.
Trying sex toys is definitely a big step to take, but one that is absolutely necessary to unlocking your potential in all sexual endeavors.
Until you actually try a sex toy out for yourself, you'll be left wondering what you are missing.
And trust me when I say that you are definitely missing a lot!
So take the plunge and watch your sexual pleasure rise to new heights!
Once you do take that first step, you'll be opening yourself to an entire new world of amazing sexual experiences and pleasures!
So good luck!