3 Unique Applications For Your Favorite Sex Toys
Your conventional view of sex toys will be absolutely rocked after reading this!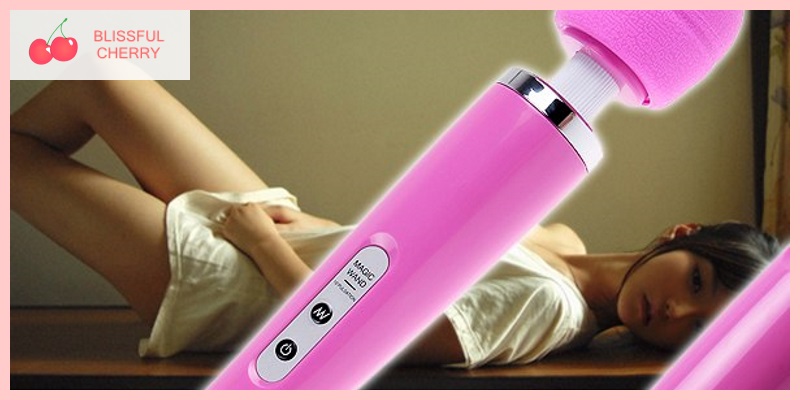 We all know the main purpose of sex toys.
They are a key part to ensuring you achieve maximize sexual pleasure.
Whether it be through masturbation, or even during sex.
However, sex toys aren't just something to be used in the comfort of your own home.
And they don't even need to be used for your own sexual pleasure.
Here, we'll explain our top three ways to use sex toys in unique ways.
#1 – Sexual Pleasure Away From (Your) Bedroom!
I've you've read up on any of our other sex toy guides, you probably already know about this.
But just in case you haven't yet, we'll start off our list with this topic.
The key here is to use sex toys that are small and discrete.
There are three key sex toys that work in this way:
Pull out your bullet vibrator in semi-public places
This first sex toy on our list is the basic definition of small and discrete
And with it always stashed in your purse, you have ample opportunities to put it to good use.
Use it in a public bathroom stall.
Or at a friend's home while you are in private.
Or even in your own home out in the living room (again, assuming you have some privacy).
Even if someone runs into you, a quick press of a button turns the bullet vibrator off instantly.
And you can easily hide it in the palm of your hand temporarily until the situation dissolves.
Talk about a rush!
Use your egg vibrator in fully public places
This next sex toy is less well-known but arguably even more discrete than your basic bullet vibrator.
Because of the remote-control functionality, you can literally use your egg vibrator anywhere.
Even right in the middle of an office meeting if you really want to get kinky.
And with 199SEX's MP3-style remote control and ultra-quiet vibrations, you can really make this work in any situation that you are up for trying.
Leave your butt plug in for all day anal pleasure
Like the other sex toys on this list, the butt plug is small and discrete.
Unlike the other sex toys on this list though, the butt plug is meant for your butt.
With just a dab of lube, you can easily get your butt plug inserted into your backside before you leave the house.
And leave it in for as long as you'd like.
Maybe just for a few hours.
Or even all day until you finally get home.
However you choose to do it is up to you!
As you can see, certain sex toys really allow for some unique forms of sexual pleasure.
So feel free to take on any of the three sex methods mentioned above for some unique, kinky fun!
#2 – Practice your sex techniques with a lifelike dildo
As much as we all love sex, the reality is that we aren't going to be having sex 24/7.
There will be times where all we have are our private moments to do as we please on our own.
But that doesn't mean you need to resort to simply masturbating and getting yourself off.
Better yet, you can practice your sex techniques to impress your partner the next time you do get the chance!
However, this requires a very special dildo.
Introducing 199SEX's line of realistic dildos
Here at 199SEX, we pride ourselves on using realistic dildos.
It starts with a high-quality silicone material, one that most resembles human skin.
(Not to mention being the safest sex toy material around!)
The actual structure of the dildo itself uses a hard center, surrounded by a softer outer surface.
This ensures overall rigidity of the shaft itself, but allows you to easily jerk the shaft with your hands.
Both of which can be observed with a real penis as well.
And to put it all together, we shape the balls and the penis head to be as life like as possible.
Even adding veins along the shaft for added detail!
And to top it all off, each dildo has a suction cup at the base, which makes it perfect for keeping the dildo stabilized in particular applications.
If you really want to be fully immersed, we offer realistic dildos in terms of colors as well.
But even our basic flesh-colored and other glow-in-the-dark dildos are realistic in every other way other than color scheme.
Meaning any dildo you purchase from 199SEX will be perfect for practicing on.
There are two key ways to practice:
Practice giving blowjobs
If you can give the ultimate blowjob, he will love you endlessly.
So practicing giving head is a great way to ensure that your technique is spot on.
Using your realistic dildo, you can practice all sorts of aspects of giving amazing head.
These techniques include, but are not limited to:
Stroking and jerking the shaft


Licking and sucking on the balls


Deep throating


If you really want to, you can stick the dildo onto a flat surface (like a desk), and imagine it is a guy on his back with his erect penis waiting for you to suck.
Or you can potentially just hold it one or two of your hands.
(Although this may limit what techniques you can practice).
And you can literally keep practicing until you've mastered the art of giving a blowjob.
If you need tips, check out our guide on giving the ultimate blowjob.
And use your realistic dildo until you've mastered them all!
Practice riding in the cowgirl position
Although the cowgirl position may seem simple at first glance, there is always room for improvement.
Whether that means the angle you let his penis enter you.
To the frequency of your bounces.
To even overall physical appearance of how you ride.
All of this can be practiced through the use of our realistic dildos.
Simply stick the dildo onto a flat surface and get on top and start practicing!
If you want to focus on the visual aspects of you riding a man's penis, you can position your dildo in front of a mirror.
That way you can see what you are doing and see if you are "sexy" enough, or how you can improve.
Like I just mentioned – there is always room for improvement!
As you can see, the methods of practicing with your dildo imitate sex positions in which the male is more or less motionless.
In this, case the lifelike qualities of 199SEX's dildos, along with the suction cup at the base become so important.
With them, you can effectively practice your sex techniques.
Ultimately allowing you to surprise your man the next time you give him head, or ride him in the cowgirl position.
#3 – Massage yourself with your vibrators!
For anyone who has used a wand vibrator before, you know just how powerful the vibrations on them can be.
And even if you haven't, if you know what they look like, then you know how similar they look to regular back massagers.
The truth of the matter is that any vibrator designed in a similar fashion works for all parts of your body.
Whether that be your clitoris, your nipples or any other part of your body.
So if you have a wand vibrator, you can just as easily use it for a back massage.
And a great one at that!
So if you are ever feeling tense after a long day at work, use your sex toy to massage the kinks and aches in your body.
Helping you to feel better physically, and also relieve stress at the same time!
Talk about getting the most use out of your sex toy!
Pro Tip - Use a plastic baggie to separate the device
Some of you who are thinking about doing this may be concerned about using a sex toy that has been all over your private parts.
(Even if it has been properly washed!)
For those who are concerned, a simply yet effective technique is to simply place a plastic baggie over the vibrator head.
And use a rubber band to keep it held in place.
Doing this keeps any (potential) bacteria inside the bag and away from the rest of your body.
Not to mention your clothes as well.
And best of all, you can simply dispose of the baggie when you are done using it.
Make the absolute most out of your sex toys!
Hopefully this gives you a good idea of just how versatile and useful sex toys can be.
As great as sex toys can be at providing you immense pleasure in the context of your standard masturbation and/or sex session, they can be so much more!
Whether it be taking them outside of your bedroom for some kinky public fun.
Or using them to practice your sex techniques for the next time you and your partner get it on.
Or just using them in a non-sexual way to relieve yourself of body aches and stress.
Admittedly, this only applies to certain sex toys in particular.
But if you <do have these sex toys, definitely be sure to take advantage of these unique applications and make the most of them.
Or if you don't own them yet, go out and buy them today!
Because nothing says great value like having a sex toy that can be used in unique and innovative ways!