Butt Plugs: The Simplest Way to Simulate Double Penetration
Learn how a butt plug can be used to simulate a "gang bang", plus other tips.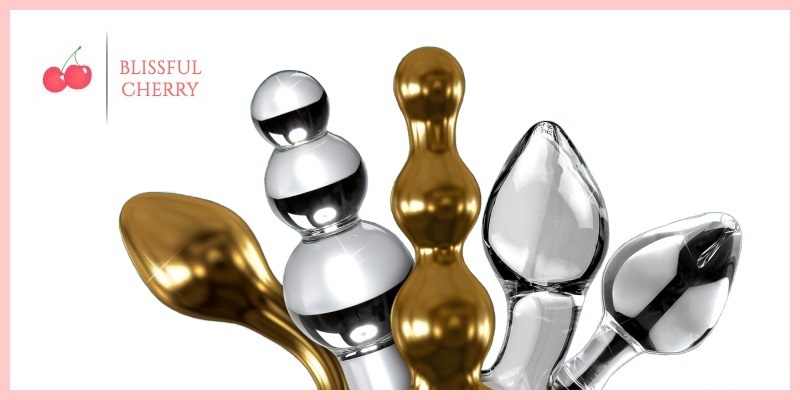 The world of butt plugs is not as well-known as that of dildos and vibrators.
But in all honesty, they are very popular to those who are more well-versed with sex toys.
In fact, did you know that despite being perceived as a gay sex toy, the butt plug just as popular with females, if not more popular?
This is the first of two guides on anal toys that can be used to fulfilled the anal stimulation you've always been missing.
The second guide which focuses on anal beads can be found here.
Otherwise let's begin discussing butt plugs and how they can be incorporated into your sex life!
What is a Butt Plug?
On the surface, it is fairly obvious that a butt plug is an object that is inserted into your butt for sexual pleasure.
But for those less familiar with butt plugs in general, it is important to define their most important physical characteristics.
(The very characteristics that directly relate to the butt plug's effectiveness as a sex toy!)
While dildos and vibrators can be up to 8 inches long, if not longer, butt plugs are typically much shorter.
Because these devices are simply "plugs", the length is not as important as the girth and overall shape.
Speaking of overall shape, the most defining characteristic of a butt plug is the base.
There is almost always a flat circle, a wide rod, or a circular ring at the base of the butt plug.
This is to simply keep the inserted butt plug from sliding into the anus completely!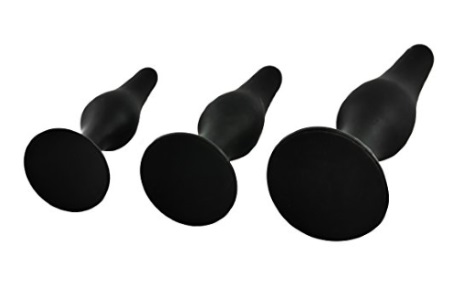 Similar to dildos though, they are made of various materials.
Anything from silicone to pure glass, each with their own pros and cons.
How to Use a Butt Plug
If you've already read our anal beads guide, then you already know that the sphincter muscles at the anus are the ones that create the pleasing sensation.
For anal beads, these sphincter muscles are much more relevant as sliding the string of beads one-by-one over these muscles is a sensation all on it's own.
Butt plugs however, are slightly different.
The sphincter muscles in this case are under constant tension due to the shape of the butt plug.
In general, this means that you don't have to constantly insert and remove the butt plug for pleasure.
Just leaving the butt plug in place will feel amazing!
Butt Plug play makes your body feel "full"
This is honestly the best way to describe the feeling of having a butt plug inside of you.
The sensation is due to the fact that your body is simply not used to something that big and heavy sitting in your anal cavity.
Just leaving the butt plug in your body while you masturbate regularly is a great way to use butt plugs.
But when you have a partner involved to penetrate you vaginally, that is where the real value of butt plugs come into play...
The 3-Set Butt Plug: For Beginners and Pros Alike!
If you are new to butt plugs, we recommend trying one of our beginner butt plug sets.
It is a set of three butt plugs, all in different sizes.
And with two different styles: the flat base or the ring base.
Made of a soft yet sturdy silicone, experimenting with the different sizes is a great way to ease into anal play.
And best of all?
It's just $27 for an entire set!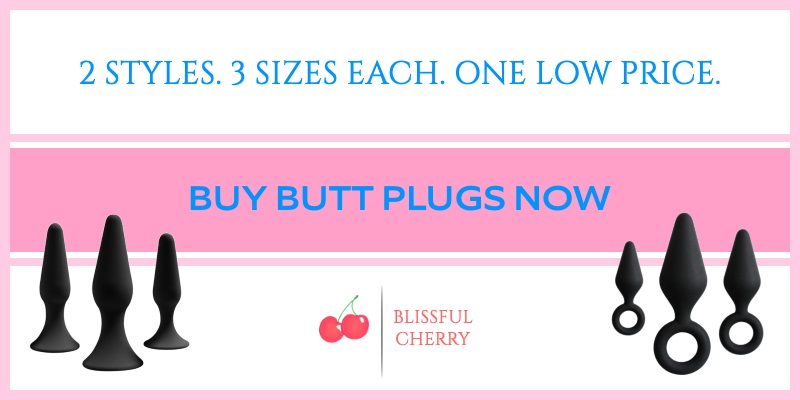 Simulate double penetration (Sex with a Butt Plug)
This is definitely my favorite use of butt plugs, and one of the most popular ways to use sex toys to enhance sex overall.
If you are a woman, then you definitely need to experience it yourself.
Just note that it will require a guy to help penetrate you vaginally.
Basically, while your butt plug is inserted, have the guy have regular vaginal sex with you.
Due to the thrusting motion of the vagina, which is right next to the anus, it will almost feel like having double penetration!
Also known as a gang bang!
However, it will just be with one guy!
And it will not be as intense as having two dicks penetrating you at the same time.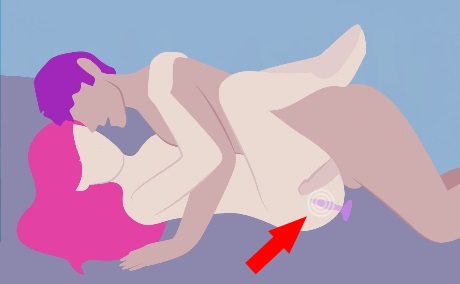 This is because there is no actual thursting happening in the anus.
The constant tension of the butt plug will feel like a second dick is penetrating you from behind.
But without any pain that typically accomodates anal sex!
Being able to feel like I am being gang banged, without the akwardness of a second guy, and without the pain of true anal sex, makes this "position" my favorite use of the butt plug.
Well worth getting just to try "simulated double penetration" at least once!
You won't regret it!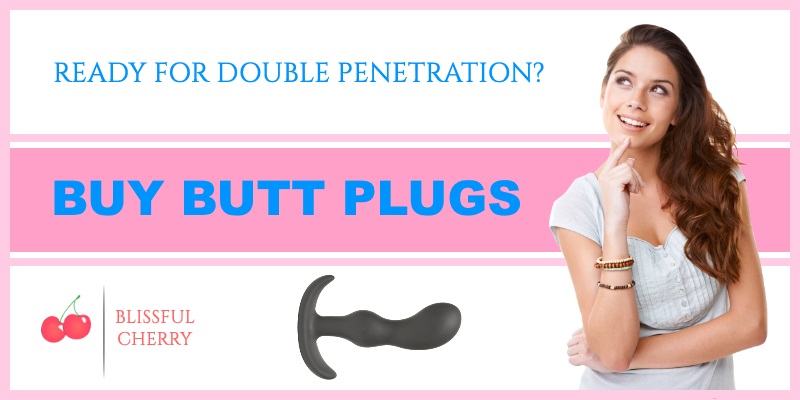 Wearing a Butt Plug All Day! Public Butt Plug Use
This is another great way for how to use a butt plug, if you so desire.
Using a butt plug in public is great for having a "full" pleasing sensation throughout the day.
The best part about it is that you can literally go through your entire day without thinking twice about it.
Just slip it in before you leave your house, and remove it once you get home!
Even removing the butt plug just to poop is quite simple and discrete as well, considering you need to be in a private bathroom stall to poop in the first place!
The kinkiness factor of having people not have any idea you are getting off in public is great as well!
The Vibrating Butt Plug - Best of Both Worlds!
For an even more intense sensation, the butt plug takes a step forward with the vibrating butt plug!
It simply takes the concept of a butt plug, and that of a vibrator, and puts it all together!
The "full" sensation when an anal toy is in your backside really takes on new sensations when combined with high-frequency vibrations!
Here at 199SEX, we offer high-quality anal vibrators that are perfect for intense anal play.
We start with 7.3 inches of high-quality waterproof silicone material for the butt plug itself.
Then we include 4 distinct ridges that act as anal beads on top of the rigid shaft itself!
And finally, we put it all together with a mini bullet vibrator that inserts right into the butt plug.
Intense vibrations ride up all the way up the shaft, and with the added sensation of anal beads, this is the perfect toy for anyone who is hardcore about anal play!
It can even be used vaginally as well - just make sure to clean it thoroughly first!
Want to learn about an arguably kinkier anal toy? Check out Part II of our backdoor pleasure series: Guide to anal beads.
Purchasing your first butt plug
When making that first purchase, we have one tip to make.
And it's the same as our tip for anal beads: Start out small.
Especially if you've never had anything up your anus before!
Alternatively, what you could do is to insert one or two fingers up your anus to see how much you can handle.
If you had any serious discomfort, we would recommend ordering butt plugs on the smaller side.
At least for now.
Even though some pain is common with anal play, it is better to start smaller and build up to bigger and better butt plugs.
It also just makes the journey a lot more enjoyable, in my opinion!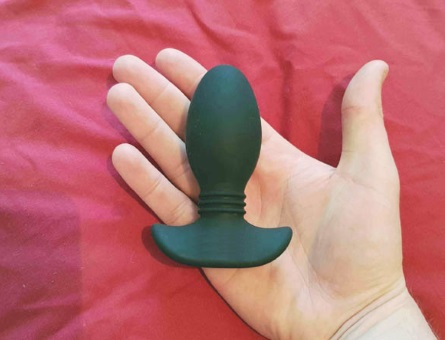 Always keep your butt plug clean
This is an additional tip that definitely bears explicitly pointing out.
Keeping your butt plug sanitary is a must for safe anal play.
To clean, simply boil your butt plug in water for a few minutes. Then it should be good to go.
Just be sure to let it cool down before using it again!
Take the plunge with Butt Plugs today!
Butt plugs are a great supplement to anal beads in terms of anal play.
And they are well worth the price alone, just to be used as a tool for simulating double penetration!
Here at 199SEX, we offer a wide assortment of butt plugs and anal beads that will surely arouse you in ways you've never thought possible.
Whether playing alone or playing with a lover, using butt plugs is a fantastic sex toy to give you additional (intense) sensations and enhance your sex life immensely!